Work for us

More than just a job
Many thanks for your interest in working for us at the RCC. Working for our charity offers you the opportunity of a flexible and rewarding career helping to tackle disadvantage across rural communities in Leicestershire and Rutland.
At the RCC we love the fact that everyone in our team is unique. By embracing our individual passions and strengths, we aim to create a friendly, flexible and productive environment in which you and your colleagues can thrive.
By believing that your life is as important as our work, we do all we can to ensure that you are given the flexibility, trust, leadership, and support to be happy and motivated in your role.
We CARE about our people and our community and this forms the heart of the core values that drive our behaviour and work.
Connected
We listen to others, build lasting connections, and have a strong, clear and influential voice
Ambitious
We grow and improve by believing in ourselves, trying our hardest, and embracing new ideas
Responsible
We trust and can be trusted, share credit when it goes well, and look at ourselves first when it doesn't
Efficient
We maximise our money, time, and resources by being flexible, smart and creative
We understand that work is about much more than just money in the bank at the end of the month.
We offer a broad range of benefits to everyone in our team with an aim to ensure that working with us helps you to stay healthy, invest time in your family, friends or passions, take opportunities to give back to your community and have the financial resources and support you need.
Time
We measure impact not hours, meaning flexibility to enjoy the people & things you love
Trust
We want you to be yourself and have the freedom to express your unique passions and skills
Progression
We help you shape your development, offering more responsibility as you grow
Wellbeing
We encourage you to keep active and find ways to put your physical and mental wellbeing first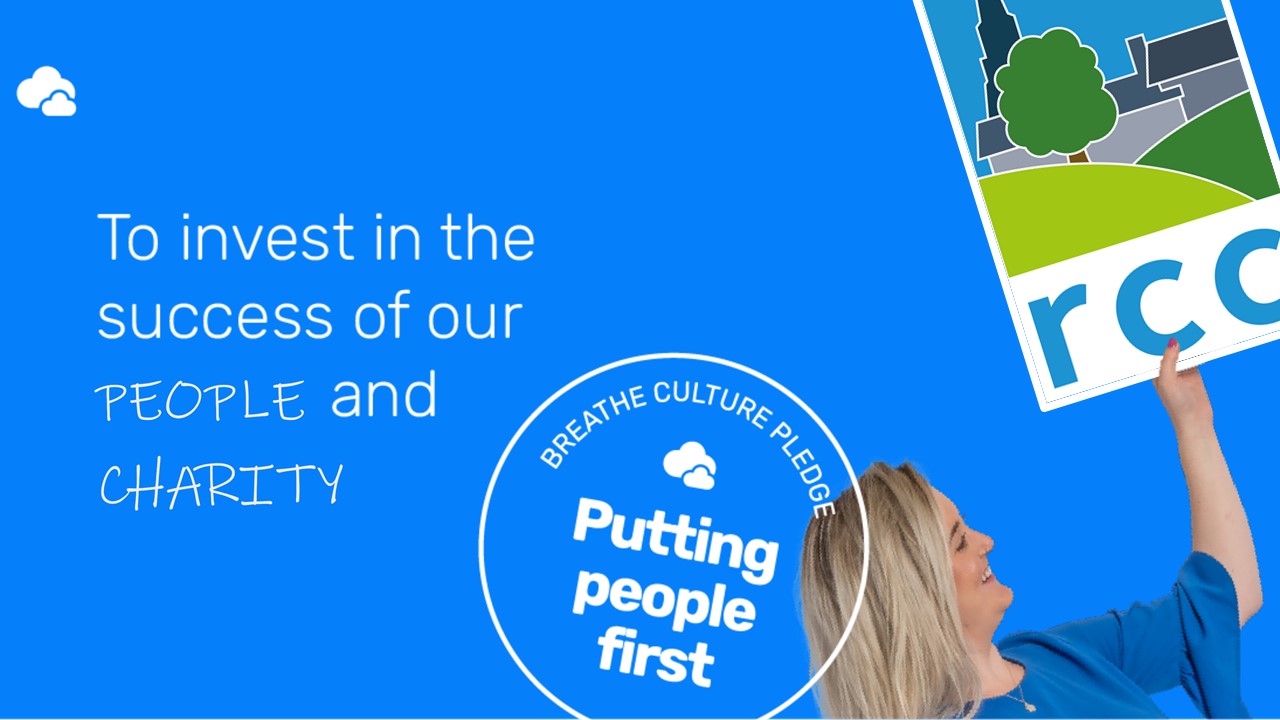 We're proud to say that we have joined the Breathe Culture Pledge. By doing this we have made a promise to put our people first, invest in their success, prioritise employee engagement, and ultimately drive our charity forward. Our people are key to our success and by creating a progressive, supportive and inclusive culture, we can help them grow and achieve great things.
We provide the tools to succeed, develop and progress. We acknowledge achievements which exemplify our values and deliver outstanding impact. We respect differences and support people's individuality.
"At the RCC we're proud to call our people team-members and we're invested in creating an environment where they grow and thrive."